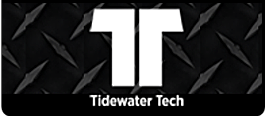 Tidewater Tech
offers hands-on programs!
Get your college information now!
It only takes a minute.
Welcome to Tidewater Tech

Train "hands-on" in our labs and classrooms being led by experienced instructors. We offer fast and efficient training to help you get to work quicker! With our accelerated approach to learning, we can help you achieve your goals in the minimum amount of time with day and evening class schedule to accommodate the working student. Contact us today and see how quickly you can get started on your new career path.

Train in exciting new career fields such as:
Heating, Ventilation and Air Conditioning (HVAC)
Combination Welding
Building Maintenance & Repair
Automotive Technician
Tidewater Tech is accredited by the Commission of the Council of Occupational Education. Certified to Operate by SCHEV. For consumer information, please visit http://www.TidewaterTechTrades.edu