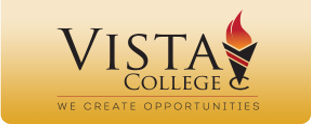 Our mission is YOUR SUCCESS!
Get your college information now!
It only takes a minute.
When you succeed, we succeed.

That is why we provide quality, specialized career preparation for all our students. Our goal is to help you find your rewarding career.
Our Mission Statement:
To provide high-quality, specialized career preparation or enhancement to meet and cope with technological changes resulting in employment and career success.
You can earn a Degree, Diploma or Certificate in your chosen field quickly, so you can be in your career as soon as possible.  The training and skills you gain will prepare you for some of the most exciting careers today.  Our programs include but are not limited to: Allied Healthcare, Information Technology, Cosmetology, HVAC, Business and Veterinary Technology.
Our Degree and certification courses will prepare you with the hands-on experience valued by employers.  Once you graduate, you'll benefit from our career services assistance.
Get started now! Fast track your career today!
Our Admission Team's goal is to help our students find the right career paths that lead them to success. They work one-on-one with each student to ensure the best outcome.
Start on your path to a rewarding career today.  Simply complete the form to the right, if you haven't already, and your personal Admissions Representative will contact you shortly to answer all your questions.
Please note: Not all programs are available at all Ground Campuses or via the Vista College – Online Campus. Your Admissions Representatives can provide detailed information.
We are an Accredited College and we hold our quality education to the highest standards.
Please view our Consumer Information Disclosures.

Accreditation
Choosing an accredited school should be part of your requirement. Accreditation ensures that education provided by institutions of higher education meets certain levels of quality. Proper accreditation is also important for the acceptance of college credit.
Vista College Ground Campuses
Vista College is accredited by the Commission of the Council on Occupational Education, 7840 Roswell Road, Building 300 Suite 325 Atlanta Georgia 30350, (770) 396-3898.
Vista College is chartered by the State of Texas as a private education corporation and approved by the Texas Workforce Commission, Career Schools and Colleges, 101 East 15th Street, Austin, Texas 78778-0001 (512) 936-3100. and the State of New Mexico Higher Education Department, 1068 Cerrillos Road, Santa Fe, NM 87505-1650 (505) 476-6548.
The Associate of Applied Science Degrees are approved and regulated by The Texas Higher Education Coordinating Board, 1200 East Anderson Lane, Austin, TX 78752 (512) 427-6101 and the Commission of the Council on Occupational Education, 7840 Roswell Road, Building 300 Suite 325 Atlanta Georgia 30350, (770) 396-3898.
The Vocational Nurse Program is regulated by the Board of Nurse Examiners for the State of Texas, William P. Hobby Building, Ste 3-460, 333 Guadalupe Street, Austin, TX 78701. The Practical Nurse program is regulated by the New Mexico Board of Nursing, 6301 Indian School Road, NE, Suite 710, Albuquerque, NM 87110, (505) 841-8340, www.bon@state.nm.us
The Ft Smith campus is approved and regulated by the Arkansas Higher Education Department, 423 Main Street Suite 400, Little Rock, Arkansas 72201, (501) 371-2060.
Arkansas Higher Education Coordinating Board certification does not constitute an endorsement of any institution or program. Such certification merely indicates that certain criteria have been met as required under the rules and regulations implementing institutional and program certification as defined in Arkansas Code §6-61-301.